Kid's Long Sleeve Crab Island Sun Shirt
Regular price
Sale price
$22.00
Unit price
per
Sale
Sold out
Share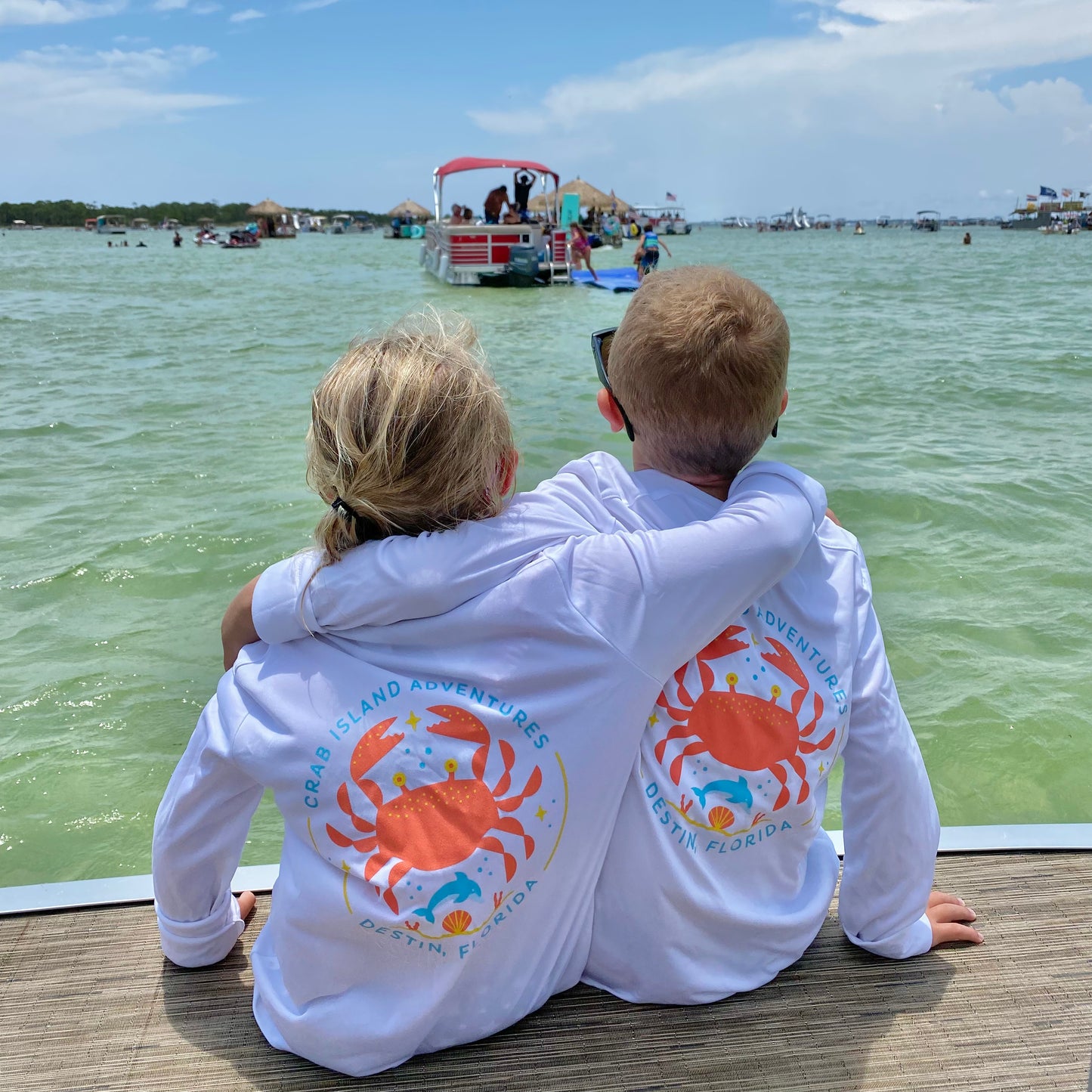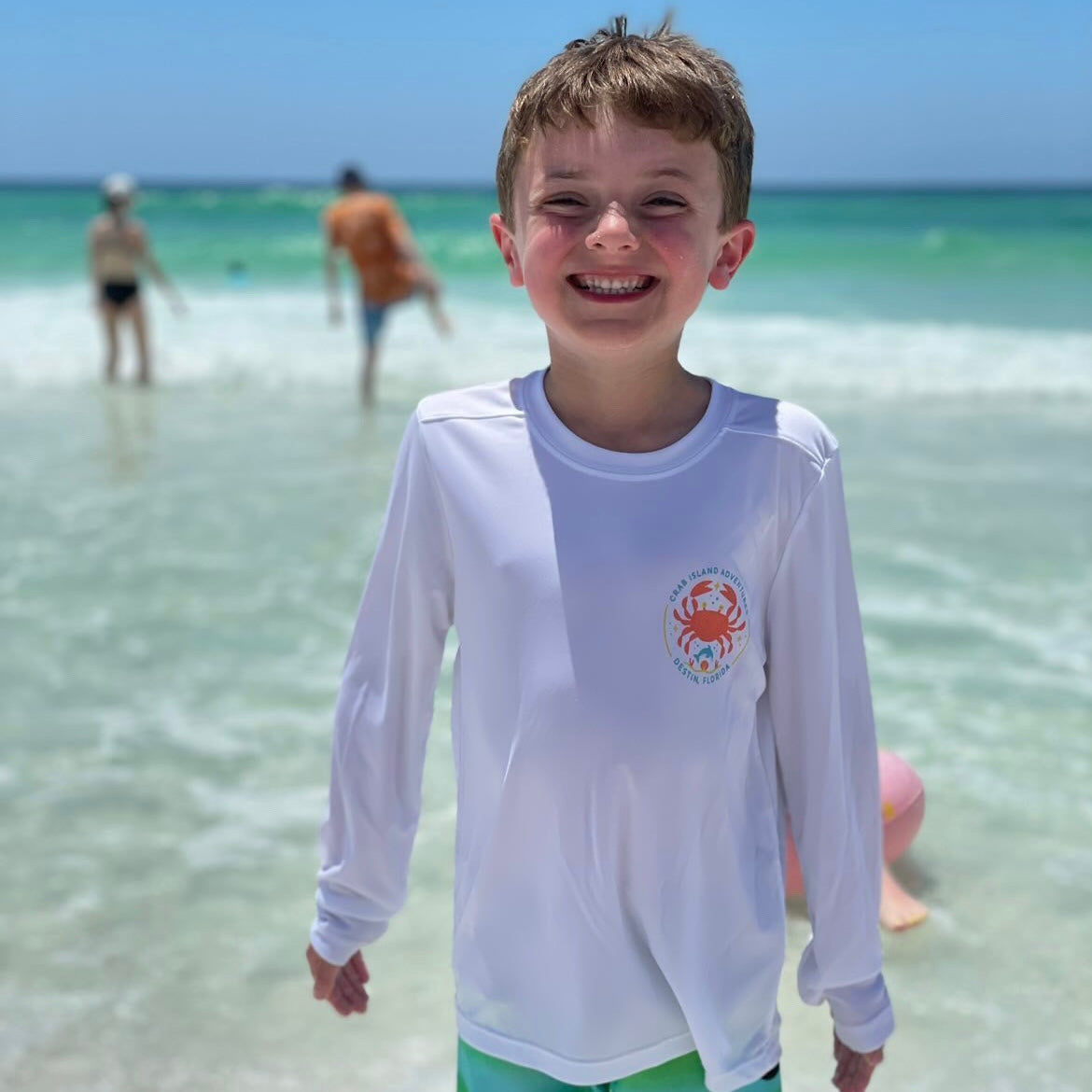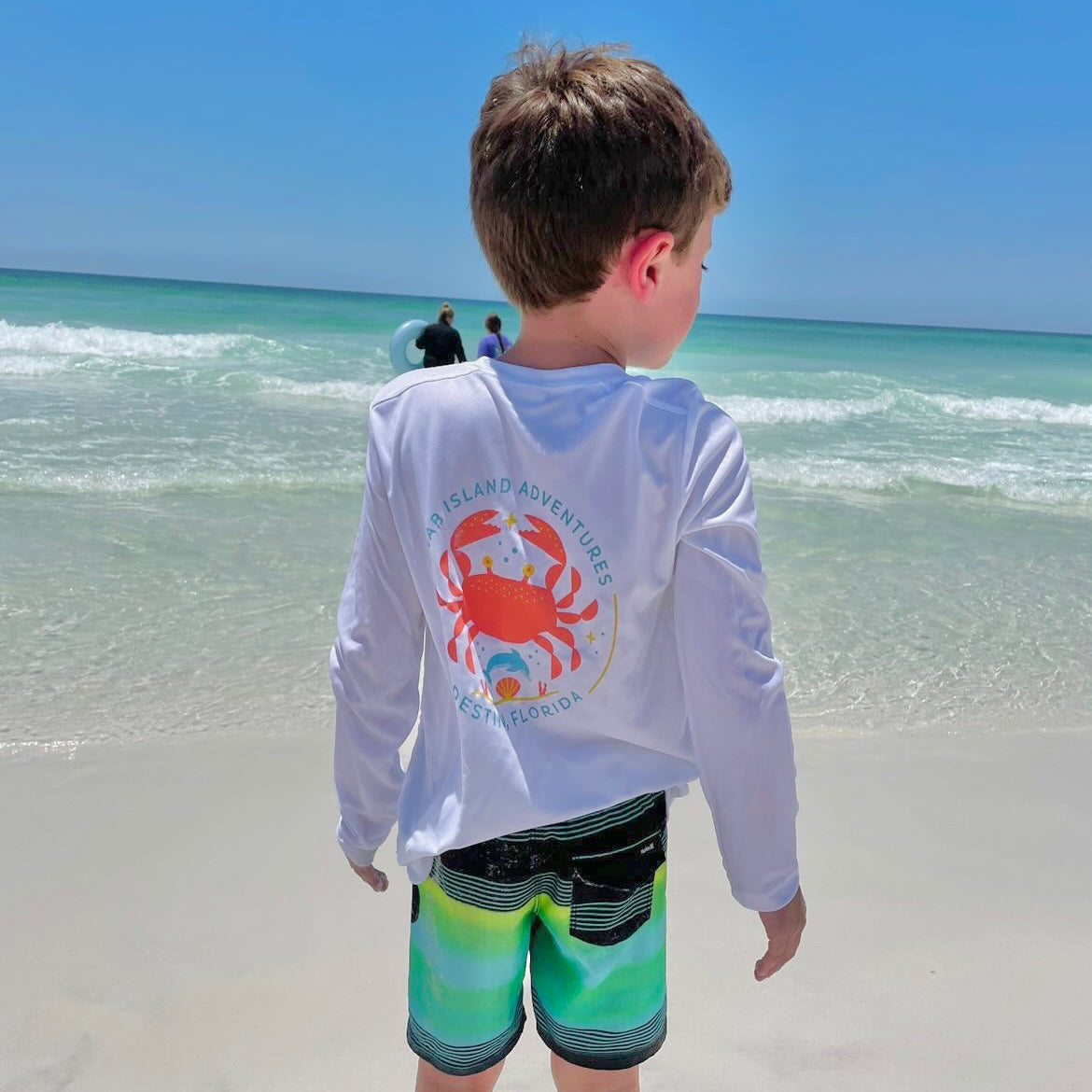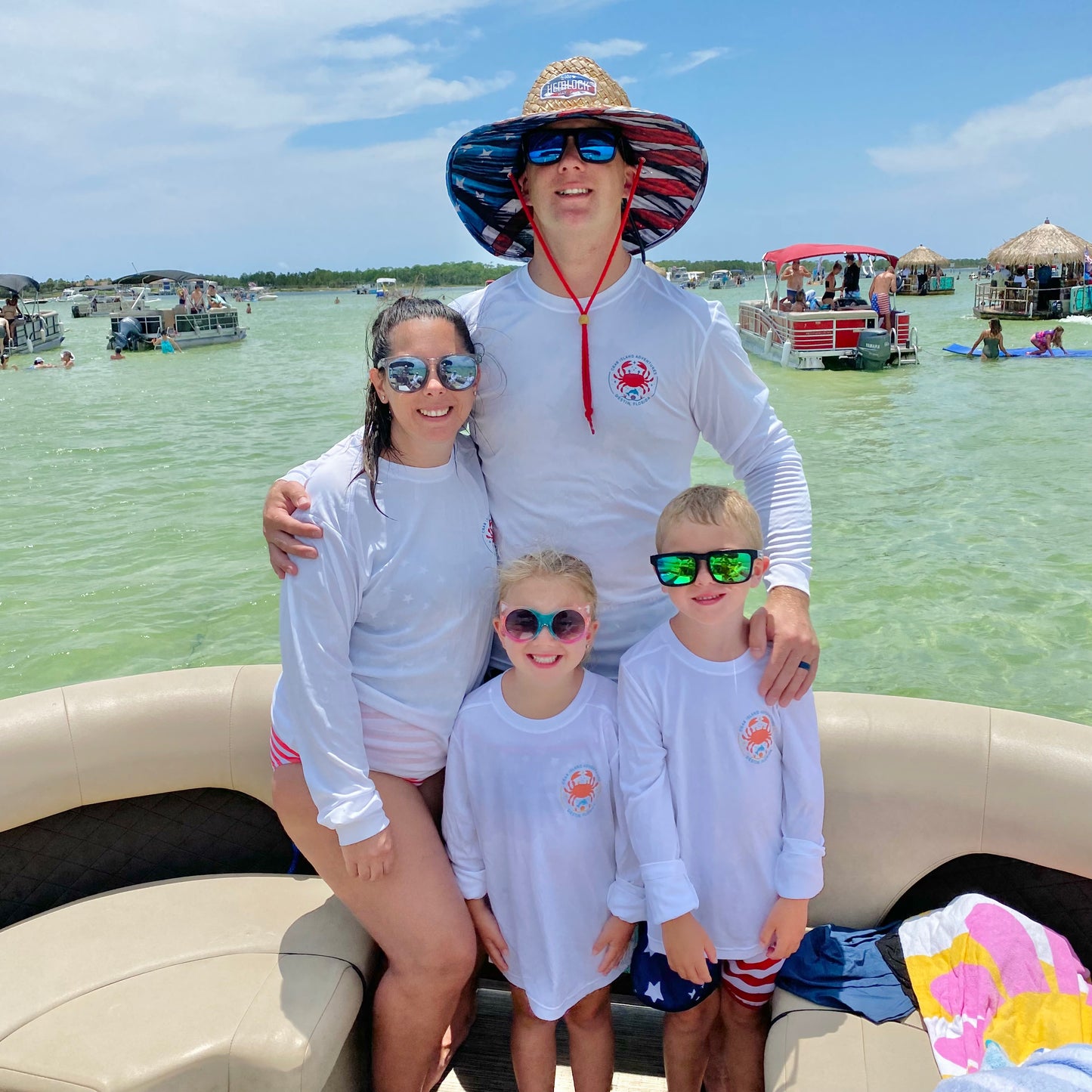 Frequently Asked Questions
How is my card charged?

When you book a trip, your credit card will be charged for the full amount. In the event that you cancel your trip, this deposit may be refunded in accordance with the cancellation policy below.
What is the cancellation policy?

Since we are a seasonal business, all bookings are subject to a strict 7-day cancellation policy. The charge will not be refunded if you cancel within 7-days of your cruise. Trips may be rescheduled, but are subject to availability. Cancellations within 7-days will not be refunded for any reason, including sudden illness or injury. Be prepared to lose your deposit if you do not show up for your cruise.
What if the weather doesn't cooperate?

If the weather is unfavorable and the Captain calls off the activity, the tour may be rescheduled for a later time or a full refund will be issued. This decision is at the Captain's discretion. Temperature, the color of the water, and overcast days do not apply to a weather-related cancelation.
My group has more than 6 people?

We are limited to groups of 6 by the Coast Guard. If you have a party of more than six, please contact us, and we can make accommodations. You may text or call us at (850) 714-1097.
Do babies count as passengers?

Yes. The United States Coast Guard counts every living, breathing person on the boat as a passenger on the vessel. We are legally only allowed to carry a certain number of total passengers (plus captain and crew). 
Can we bring our own food and drinks?

Absolutely! We will provide a cooler filled with ice and encourage you to fill it with your favorite food and drinks. Take full advantage of having a captain responsible for driving while you enjoy the day!
What should we expect on the cruises?

The majority of your charter is spent on Crab Island, however, we can take you to look for dolphins, cruise through the Destin Harbor, drive to restaurants on the water, or go snorkeling before we go to Crab Island if you choose.
Is there shade on the boat?

Yes, we are the only pontoon charter with a double bimini, which means the entire boat could be under shade at your request. We usually only have one bimini open, but we are happy to open both if you would prefer shade over sunbathing. 
Will we have access to a restroom?

Yes, however, there is not a restroom on the boat. Your captain will be aware of multiple restrooms around Crab Island and the Destin Harbor, in case of emergency. We recommend going before your cruise so you do not have to take time away from your cruise for a restroom break!
Do I need a boaters license?

You do not need a boaters license. The benefit of booking a private charter is that a qualified USCG licensed captain will drive the boat for you.