Private cruise with all the bells and whistles
Visiting Crab Island on your own or with non-private 'by the seat' tour companies can often be frustrating and disappointing.
Crowded tour boats, inexperienced drivers, and lack of amenities can turn what should be a relaxing and enjoyable experience into a hassle...not to mention the constant photobombs that ruin your cherished memories.
With our private adventure cruises, you can leave all those worries behind and make unforgettable memories without any interruptions.
Say goodbye to the crowds and hello to a truly unique and personalized Crab Island adventure!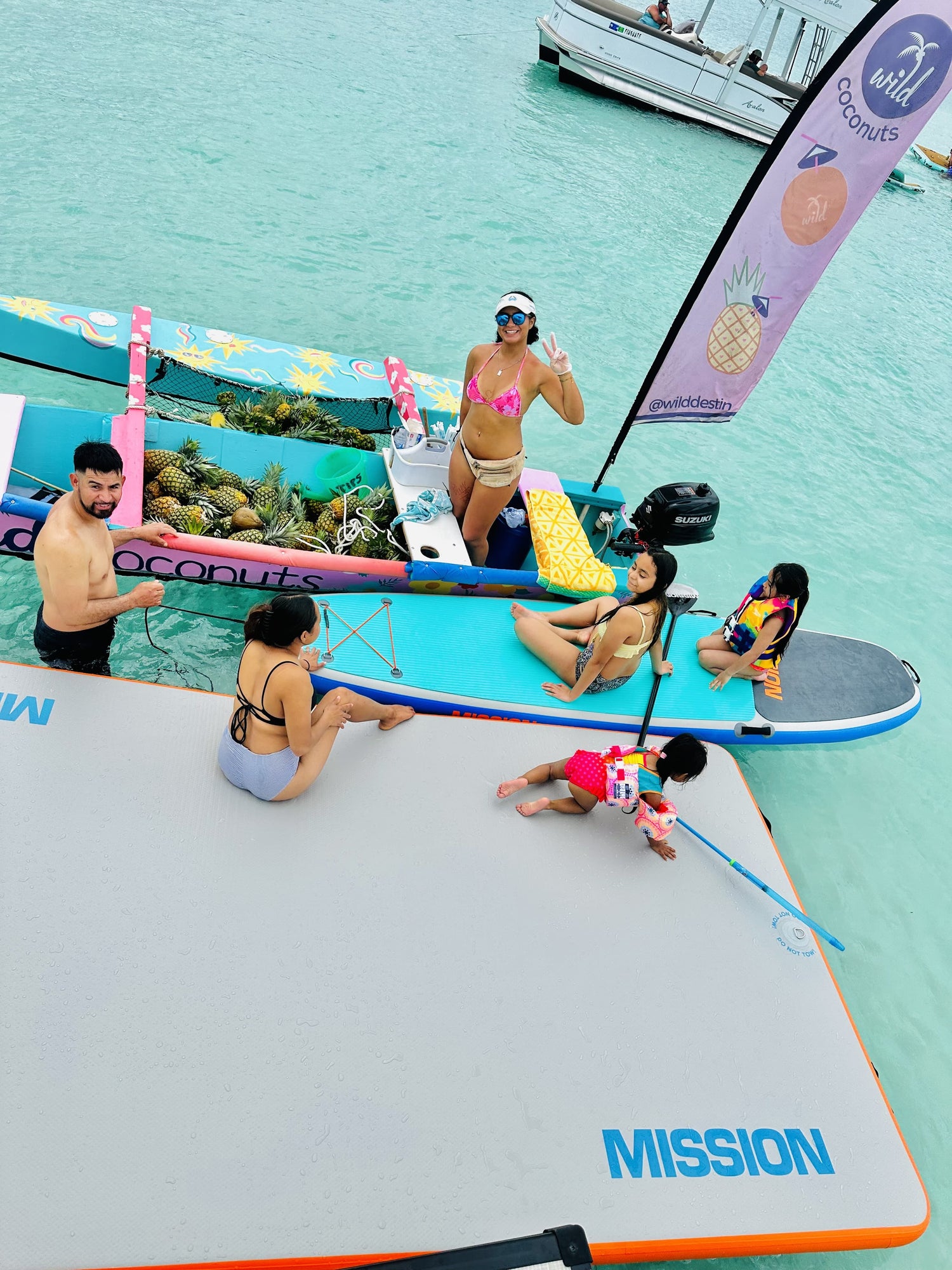 Float In Style
There's nothing worse than dropping anchor on your rental boat and having nothing to do at Crab Island.
On our private adventure you can take a paddle board for a spin and work on finding your center balance.
If relaxation is your goal...soak up the sun with your crew on our massive inflatable reef mat.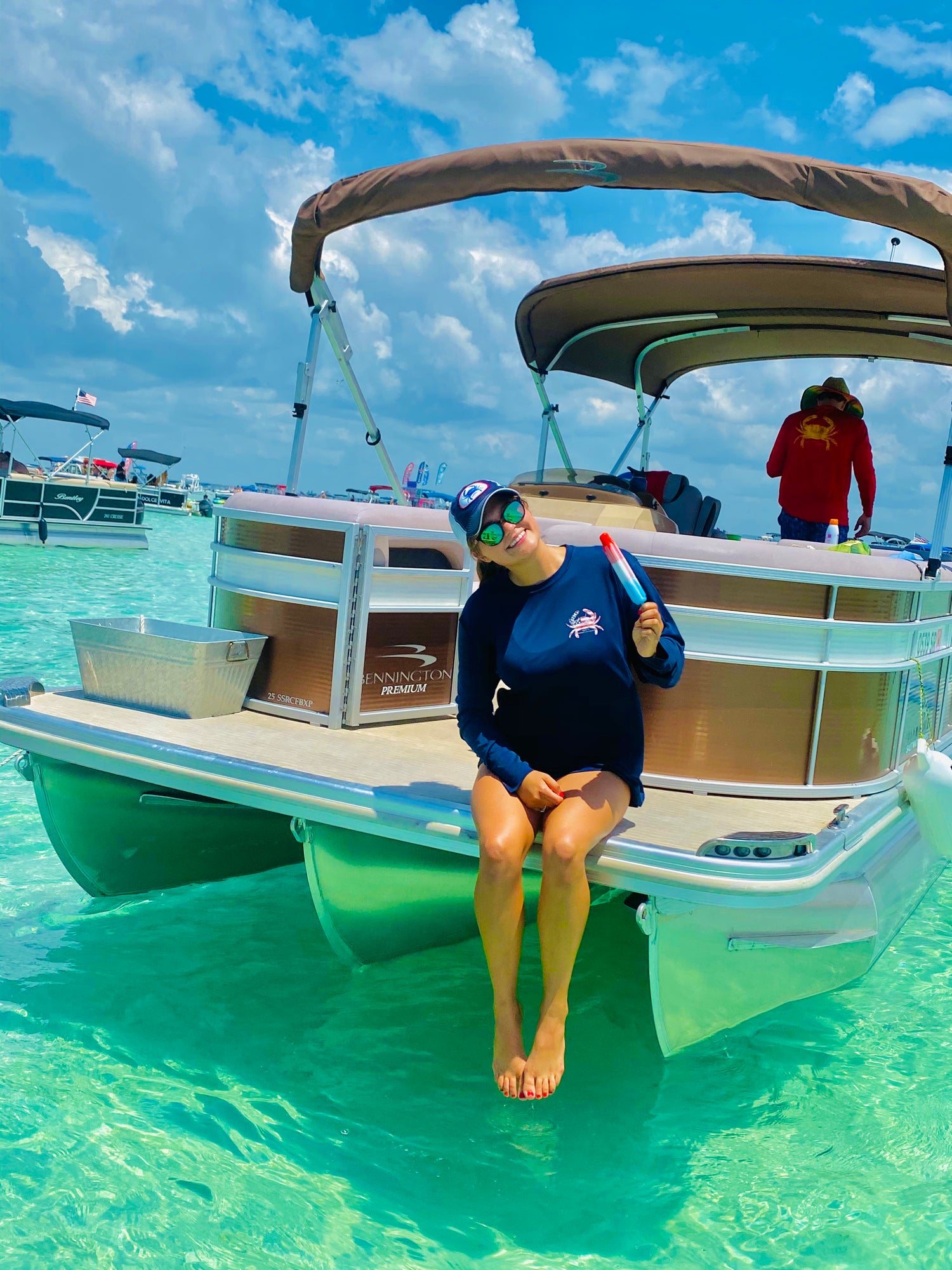 VIP Experience
Nothing says luxury like having a private captain to take you wherever you please!
Not only can your captain help personalize your adventure, but they may share hidden gems you can't discover on your own.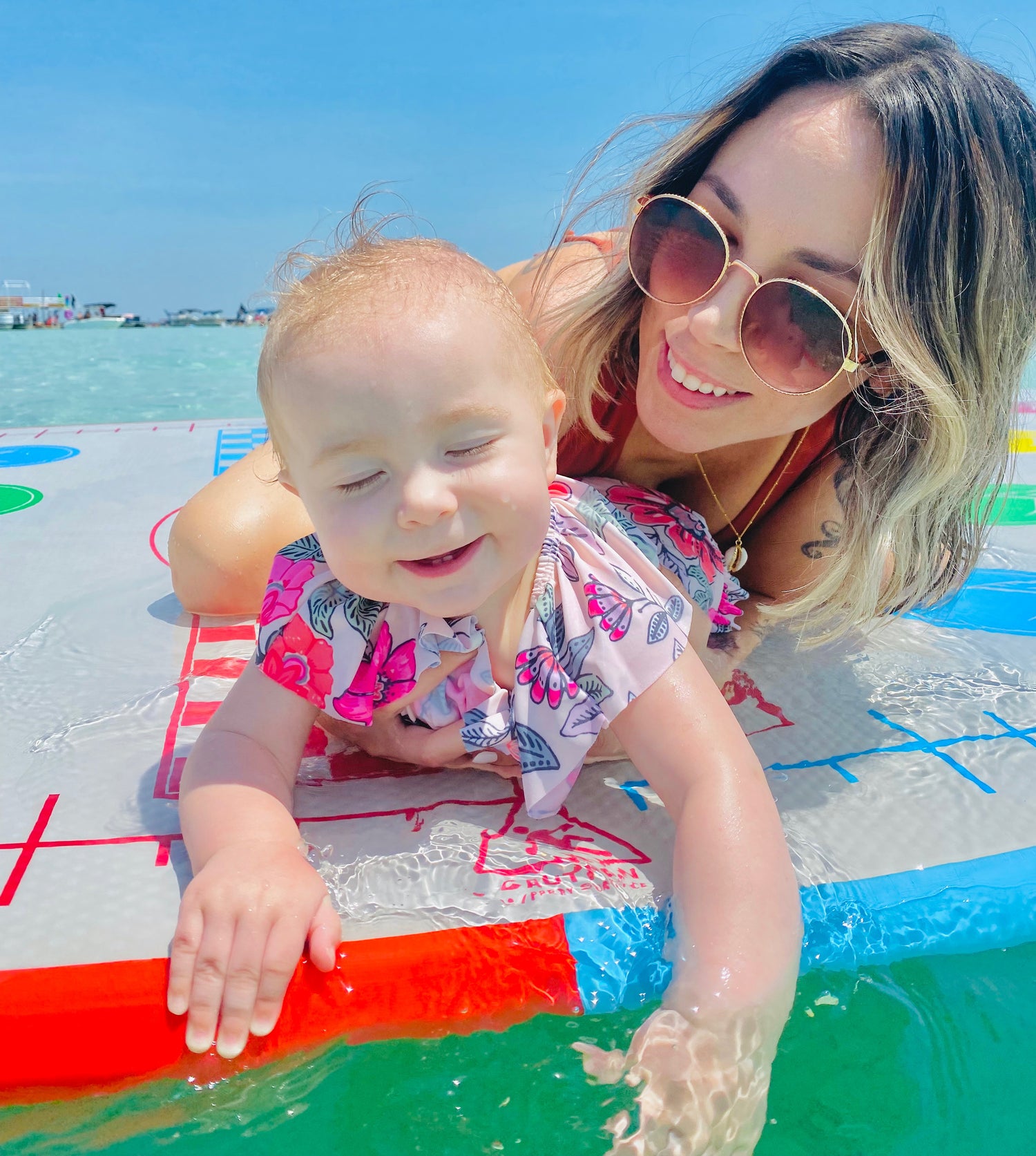 All The Small Things
There's nothing worse than being on vacation and realizing you forgot something.
From a cooler full of ice to the bluetooth radio, we have everything you need to have a good time.
All you have to do is show up with an adventurous spirit, ready to make lifelong memories with your crew!
Let customers speak for us
The destination of Destin!
The best way to spend a bachelorette weekend! We got to see dolphins, enjoy a beautiful day in the water, and meet great people at crab island. Captain Tanner was also awesome!! I would recommend crab island adventures to anyone going to Destin.
Best Decision!!
What a memory maker! 💕 Our family of 4 plus the grandparents went on this 4hr cruise. It was amazing 🤩!! It was by far one of the best decisions we made on vacation! Our family is still talking about how fun it was. Plus, if you're lucky enough to have Captain Tanner you won't be disappointed. 😊
Crab Island Adventures- the only way to go
Captain Madison was great. She made the whole experience fun and relaxing. My family had a great time. Highly Recommend. And we will definitely do again and ask for the same captain.
Great excursion!!
We had a great time with 4 adults and 2 kids. From the educational boat ride in the harbor to explain history/restaurants/private homes to the fun time we had at crab island! The kids loved the floating activity pad! Would def do again and request the same captain!!
Great time! Highly recommend!
We had a great time on our sunset cruise! The captain was very nice! He even took us to some areas that are more known by the locals and not tourists. We found it very relaxing and enjoyable. We didn't see any dolphins on our cruise but the sunset was amazing!
4 hour cruise bachelorette party
We had such a fun time on our 4 hour boat cruise with Capt. Madison! She was so fun and amazing and decorated the boat with the bachelorette package!
Crab Island Pontoon
Highly recommend Capt Madison for your pontoon rental to Crab Island!!!! We will be booking again next time in Destin.
Sunset Cruise
We took the sunset cruise on our last night in Destin. Capt. Madison was great!! It was so relaxing on this private cruise. She recommended us having dinner while out on the cruise from Harbordocks and eat on the boat which was an added plus because we did not expect this. We are not big seafood eaters so we had the cheeseburgers. They were by far the best burgers that we have had in a long time. We also saw dolphins. We highly recommend this to anyone in the area.